Custom Made Products
When we are approached about a custom order we inspect the property first so we know what the Job entails. ie We not only manufacture our products in our workshop we also install them on site. We take our equipment on site to finish off our project to the highest standard to keep the customers happy.
BLACKWOOK CROWN RESERVE
Commissioned Gaz "N" Jack's Rusty Garden Art to perform upgrade to the walk-bridge. The metal art is fabulous and adds a bit more character and also builds on the story of Blackwood and her history….
Rose wanted a tree of life 1200mm x 1200mm, cut out with handheld plasma cutter.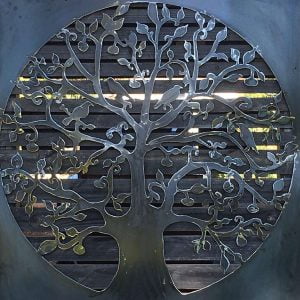 If you need any more information about our custom made products, please don't hesitate to contact us.